We develop customized equipment for application-specific needs, including our Portable Power Supply built specifically for coal mines. This product provides portable electrical power in remote locations, with the ability to be handled by 1-2 men.
We test and repair variable frequency drives (VFD) and their controller cards to the component level, to extend the lifecycle of current and obsolete products.
Additionally, we manufacture underground and portable surface electrical substations at any combination of 12470/7200/4160 volt output.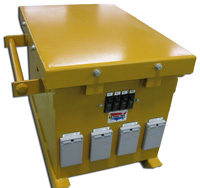 Portable Power Supply.
For remote 480/120 volt power applications.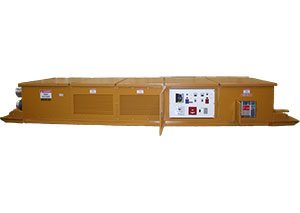 2500 KVA Underground Substation (12470/4160 Volts)